Great Protection
Perimeter offers Both inbound and outbound protection against, SPAM, Phishing, Virus Attacks. Uses best of breed technology and real time adaptive technologies to protect you against 0day attacks.
Outbound and Inbound protection
Extensive Heuristic Spam Filters
Bayesian Filtering
Attachment/Archive Filtering
Spam Real-Time Blocklists
Quarantine Infected Files
Mail Bombing protection

Spam Image Analysis
Virus Scan SMTP Messages
Recipient Address Attack protection
Email Rate Limiting
Anti-Spoofing checks
Forged Sender checks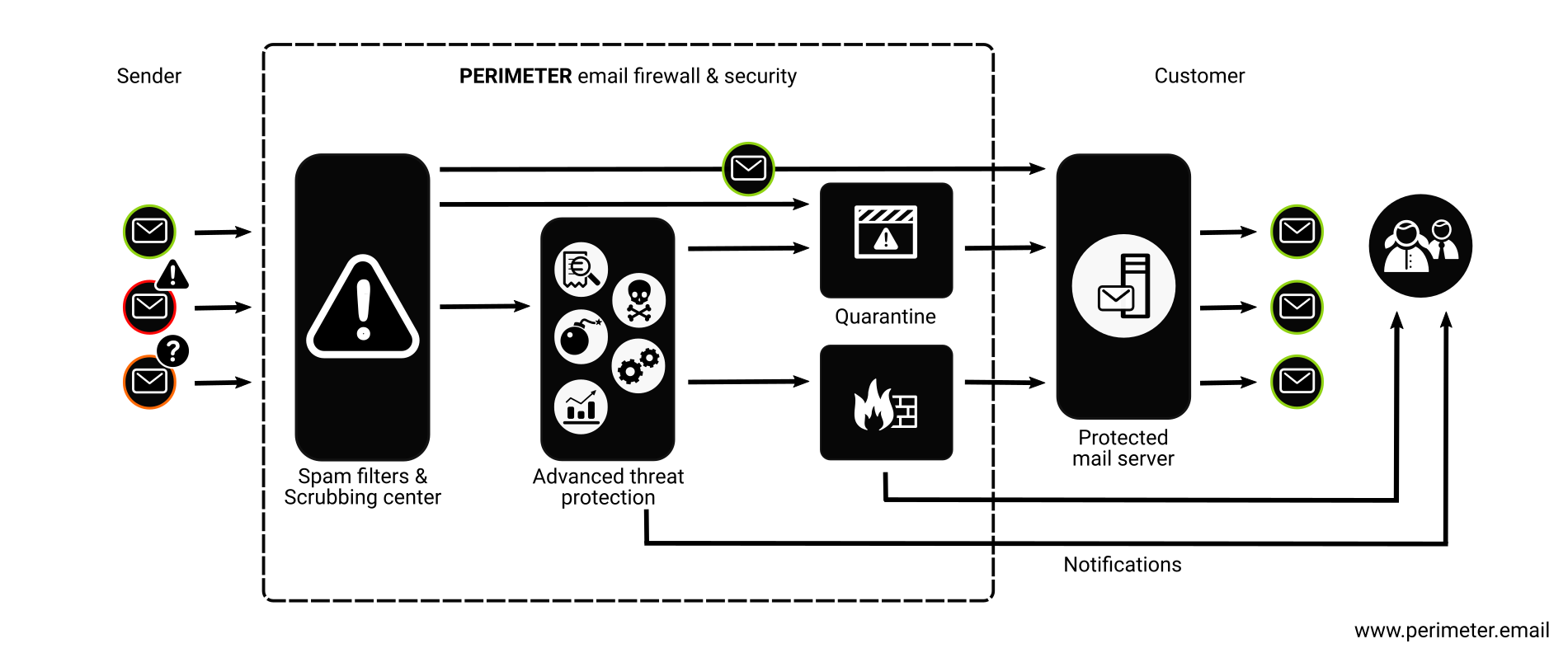 With the unmatched and powerful perimeter email security email comunications never will be back full of trash.
Communications hardening
Perimeter Both inbound and outbound protection increase and protect your communications deliverability. No more blacklists, policy rejections or mailserver downtimes. Perimeter strong mail cluster will take care about your mail service.
Outbound deliver cluster to increase your deliver rate
Inbound mail queue until your mail server is back online
DKIM signing and verfication
SPF/RBL checks

Multiple dedicated IP addresses
Approved senders (whitelisting)
Banned senders (blacklisting)
Fully RFC compliant mail delivering